Family Owned & Operated
Since 1938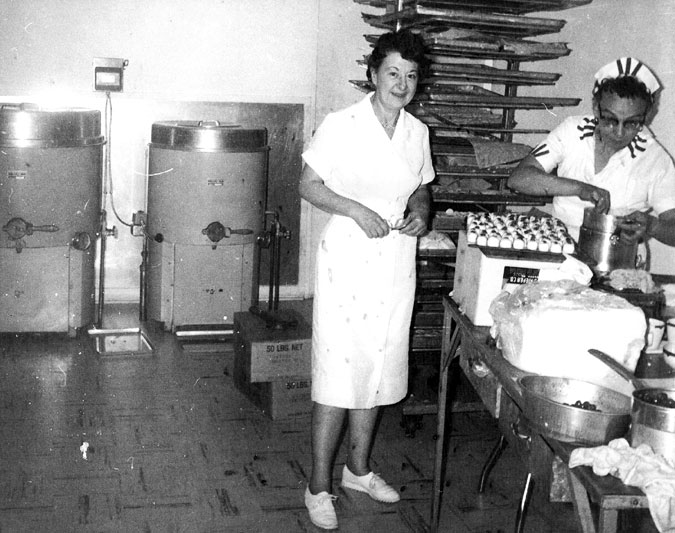 Welcome to Betsy Ann Chocolates, setting the standard for original American handmade gourmet chocolates since 1938. Our time-honored recipes include only the finest, freshest, and all-natural ingredients. Each chocolate confection is custom created distinctly for the American palate. Familiar favorite ingredients, flavor combinations and pleasing textures lovingly turn each bite into the sweetest of memories. For generations of loyal customers, our confections are a nostalgic and joyful treat and their stories inspire us daily.
Handmade the old-fashioned way, our chocolates are created by Americans in the tradition of our founder, Betsy Ann Helsel. Betsy's singular passion was to make the best chocolates anyone had ever tasted — and we continue with her mission and dedication to this day.
Betsy Ann Chocolate Fundraising Programs
We have vigorous Fundraising Programs to help schools and organizations raise needed funds. Betsy Ann Chocolates are beloved and help to bring in big profits that help raise money for schools, sports, non-profit organizations, and more.
Visit our Fundraising page to learn more.
Our fine chocolates are tremendously popular as holidays gifts and add decadence and nostalgia to the special moments in life. Christmas, Easter and Valentines are definitely the most obvious occasions that come to mind for chocolates. However our delicious handmade chocolates make moments special for a variety of reasons and occasions. Whether you're gifting them to someone else or treating yourself, Betsy Ann Chocolates delivers happiness in a box.
We strive to make every piece of chocolate the finest it can be. If for any reason you are not satisfied with the quality of our products, contact us to return the item for a replacement, exchange, or refund.
—Betsy Ann Chocolates
Our delectable chocolates being processed by our hard-working team.
Betsy Ann Chocolates back in 1961. Candy makers putting loving care and hard work into making our handmade chocolates.

322 Perry Highway, Pittsburgh, PA 15229